17 Mentorship Programs to Help You Launch and Grow Your Tech Career
The value of mentorship has become increasingly apparent in the tech industry, leading to the creation of a variety of platforms and programs intended to launch and grow the careers of tech workers. We've created a list of some of the most popular mentorship programs available today.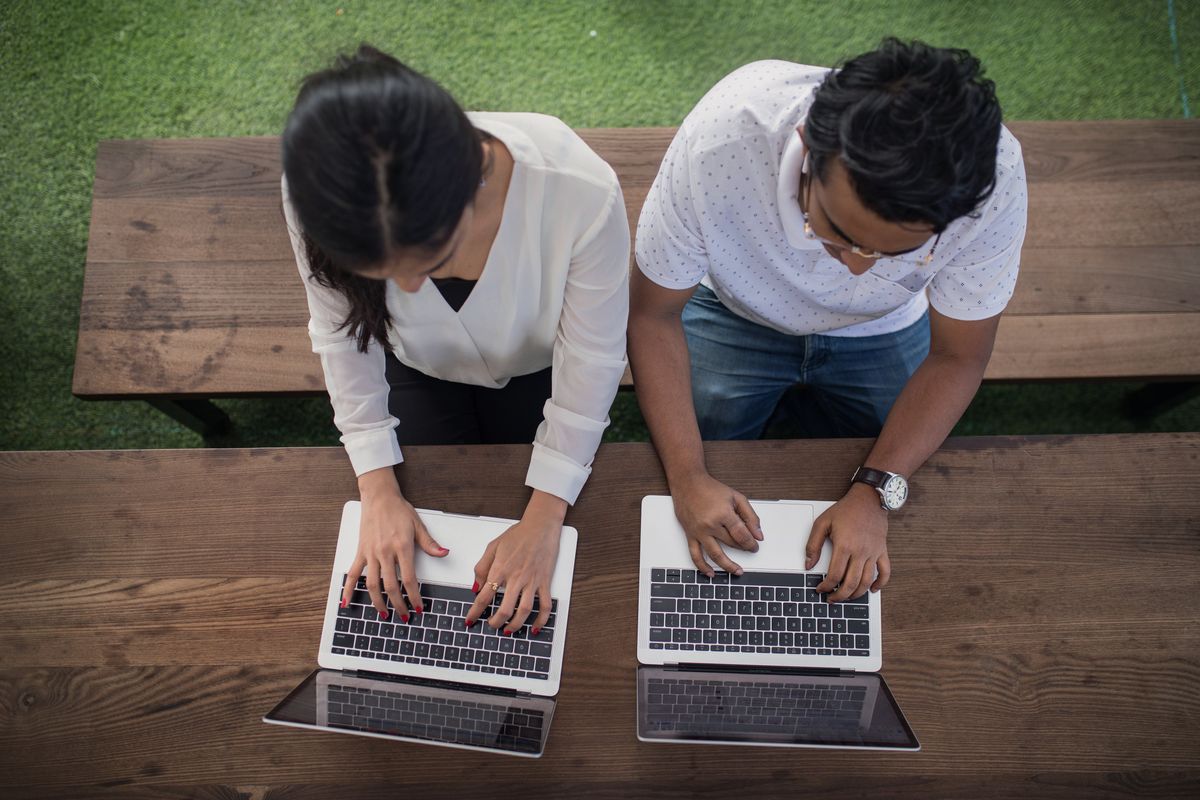 Working with a mentor is one of the best ways to launch and grow your career in tech. For those from underrepresented groups, mentorship has repeatedly been shown to be more effective at increasing representation in management than diversity programs.
Finding a mentorship program is a great way to begin building your career network: you develop a connection (or connections!) to leaders in your industry who can provide individualized coaching and advice as well as becoming someone you can reach out to before making any big career moves. They can also refer you to jobs and introduce you to other potential mentors.
Fortunately, the value of mentorship has become increasingly apparent in the tech industry,  leading to the creation of a variety of platforms and programs intended to launch and grow the careers of product managers, engineers, and designers.
With so many options available, we've created a list of some of the most popular mentorship programs available today. This list is not comprehensive! Many online communities dedicated to helping underrepresented groups succeed in tech offer mentorship programs or can connect you to mentors with your interests, needs, and background in mind.
(To find more communities, check out these lists on organizations built for Latinx, women, LGBTQ+, and Black tech workers.)  
Before you pick a mentorship program, there are a few considerations to keep in mind:
Program length: Some mentorship programs are more like platforms—you sign up and can continue using them indefinitely, whereas others are intended to last a few weeks or months during which time you meet with mentors and potentially complete a project.
Application or signup process: Mentorship programs can require that you submit an application to be accepted and matched with a mentor, or you can sign up and get started right away.
Cost: Not all programs are free! Many are no cost, but some companies do charge a fee for access to their mentorship programs.
Intended audience: Tech mentorship programs can be geared towards engineers, product managers, designers, and/or leaders.
We've divided our list into programs specifically for engineers, for designers, for general technologists (product, engineering, and design), and for underrepresented groups (women, BIPOC, and LGBTQ+ technologists).
For Engineers
CodeMentor
CodeMentor is an on-demand mentorship platform to help developers get advice on debugging, writing complex code, and code review as well as receive professional development. The platform allows you to write a request for what kind of help you're looking for—instant help, setting up a one-off mentorship session, or establishing a relationship with a mentor.
Cost: Mentors set their own rates, which can range from $8-30 per 15 minutes, depending on the mentor's experience level.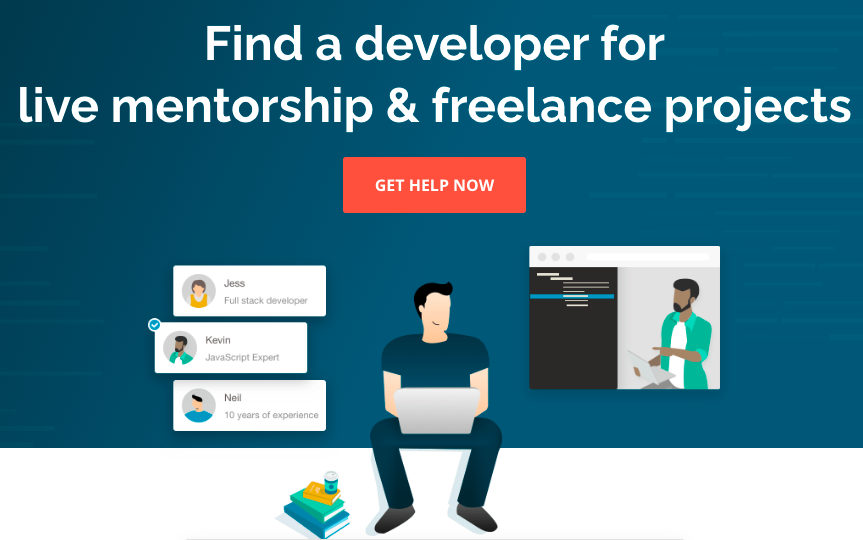 The Linux Foundation
The Linux Foundation supports the open source community by "help[ing] companies and developers identify and contribute to the projects that matter." Its LFX Mentorship Program focuses on helping first-time open source contributors gain the skills needed to be a part of and contribute to open source communities.
Cost: Free, but you must apply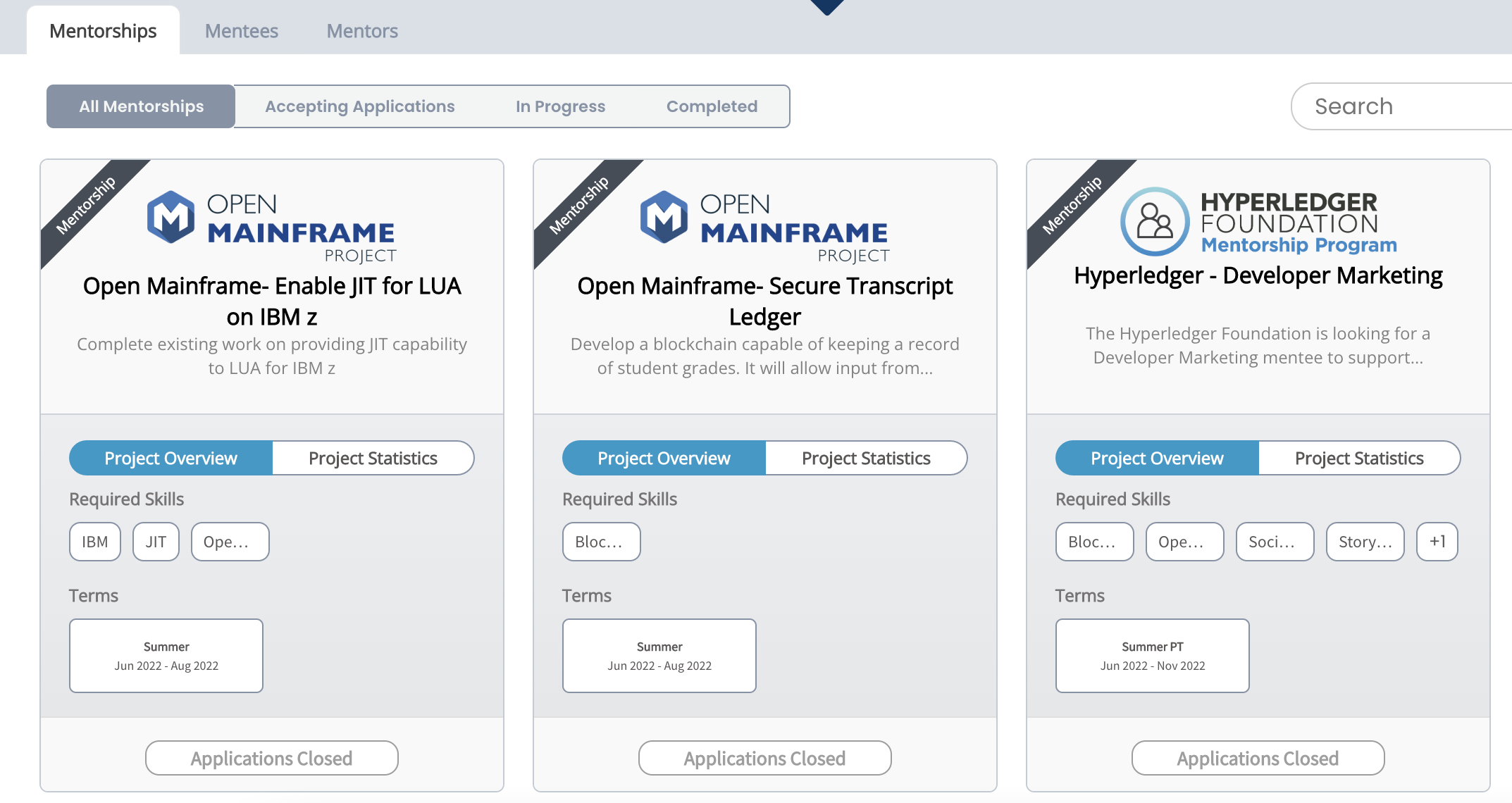 Coding Coach
Coding Coach "is a free, open-source platform which aims to connect software developers and mentors all over the world." Mentees can ask specific coding questions, learn about developing hard and soft skills, work on setting a career path, and ideate on a specific project.
Cost: Free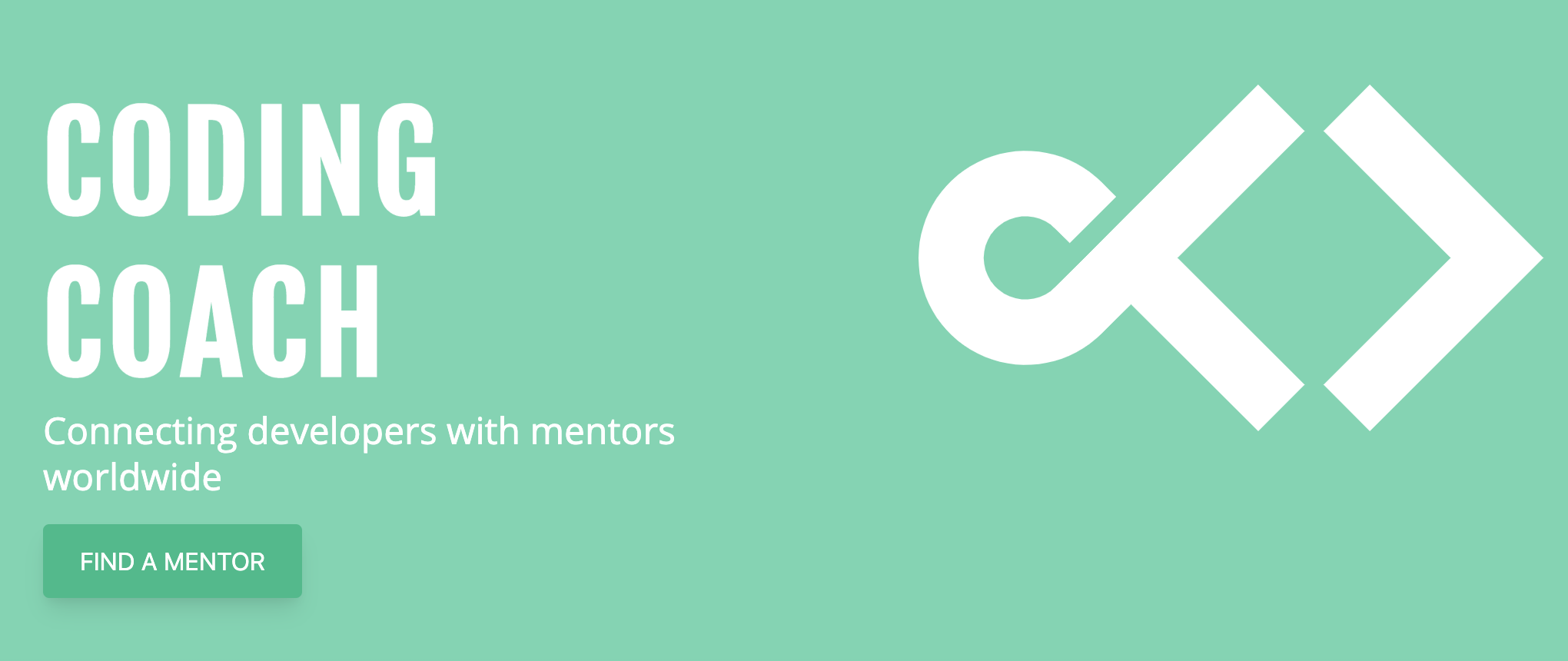 For Designers
ADPList
ADPList is a mentorship platform with an international community of designers that can help with career advice, interviews, and design skills building. Mentees can search a list of mentors by expertise, skill level, country, and availability.
Cost: Free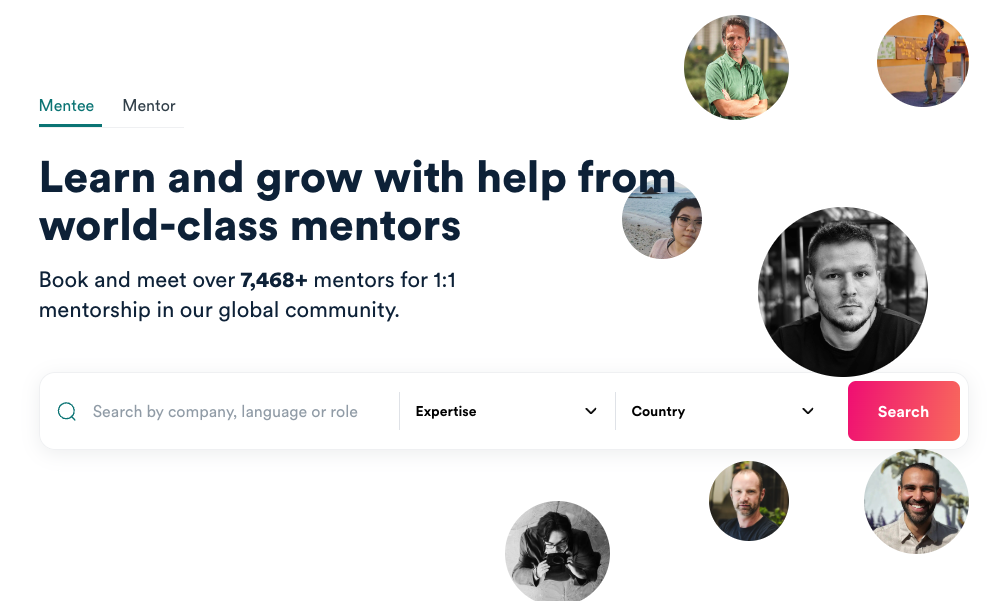 DesignLab
DesignLab offers online courses to help new designers learn the basics of design and expand the skill sets of junior designers. Once enrolled in a DesignLab course, students are paired with a mentor, and short courses last 4 weeks. Those without design experience will start with a "Foundations" course to learn design fundamentals, and those with some experience are encouraged to try the UX Academy to learn the UI/UX skills needed to find a job as a product designer.
Cost: Varies by course, as of publication ~$400 per course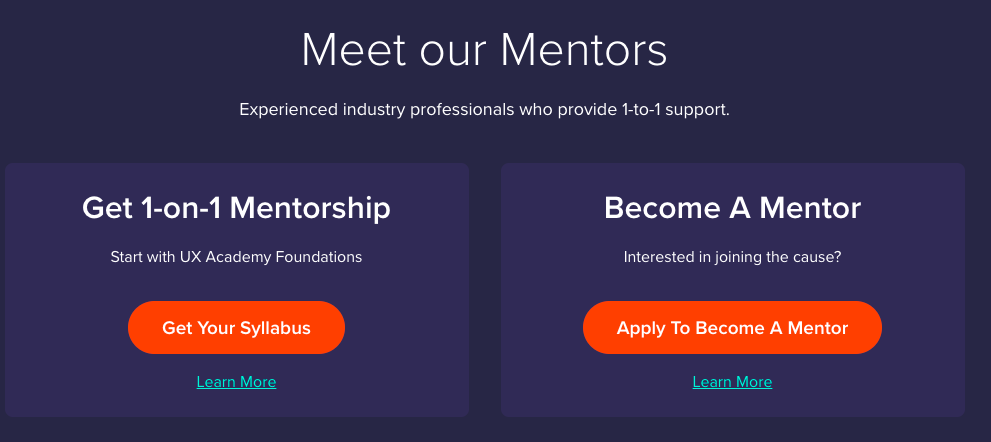 RookieUp
RookieUp combines a design bootcamp with a mentorship program to launch the careers of designers. Rather than mentees participating in a class-style bootcamp, RookieUp emphasizes its one-on-one, focused programs intended to help participants build a portfolio and develop the skills needed to pivot careers into design.
Cost: Varies by course but about $600-900 per course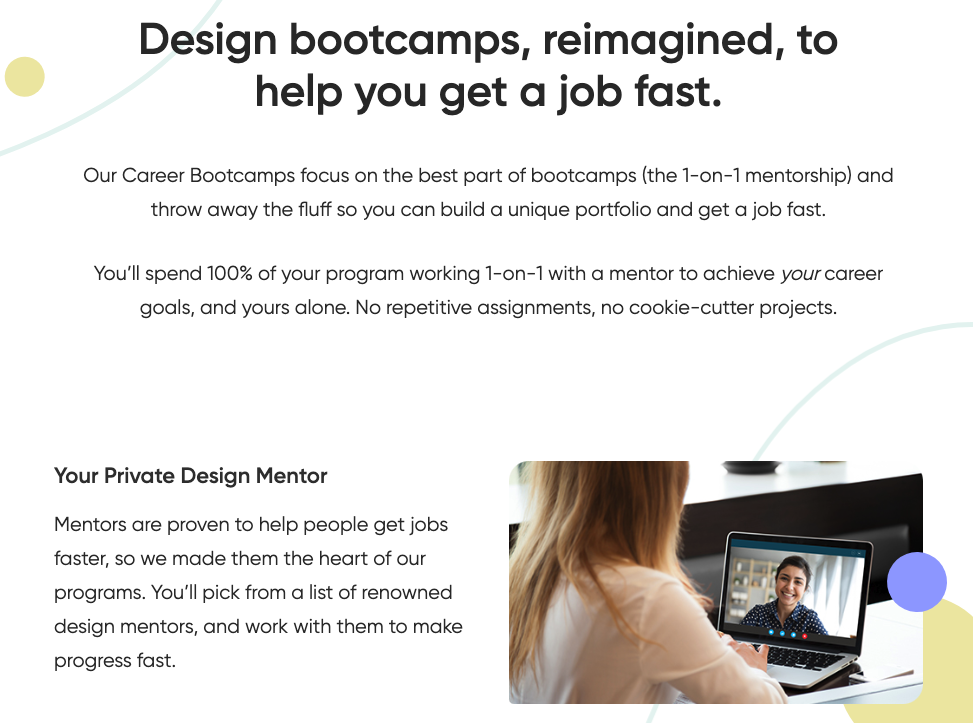 For Product, Engineering, and Design
Career Karma
Career Karma provides bootcamps and job training programs in a variety of disciplines: project management, digital marketing, web design, cybersecurity, data science, and more. Part of its bootcamp is being paired with a coach, often a peer—someone who has recently started the same bootcamp as you.
Cost: Free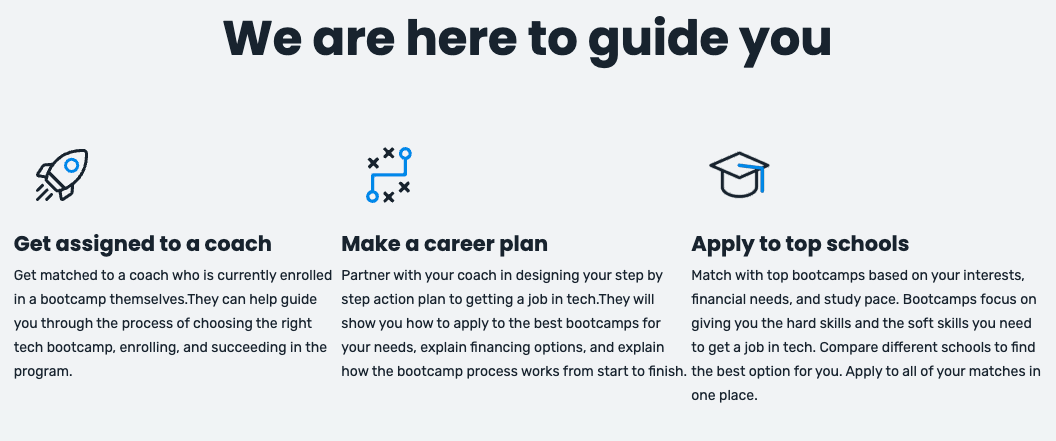 MentorCruise
MentorCruise is an online mentoring platform to help product managers, designers, and software engineers as well as tech industry professionals find mentors who can help with skill building and career growth and development. Mentees can search for members by discipline, expertise, price, availability, and more.
Cost: Monthly pricing varies by mentor (anywhere from $10 to $990 each month)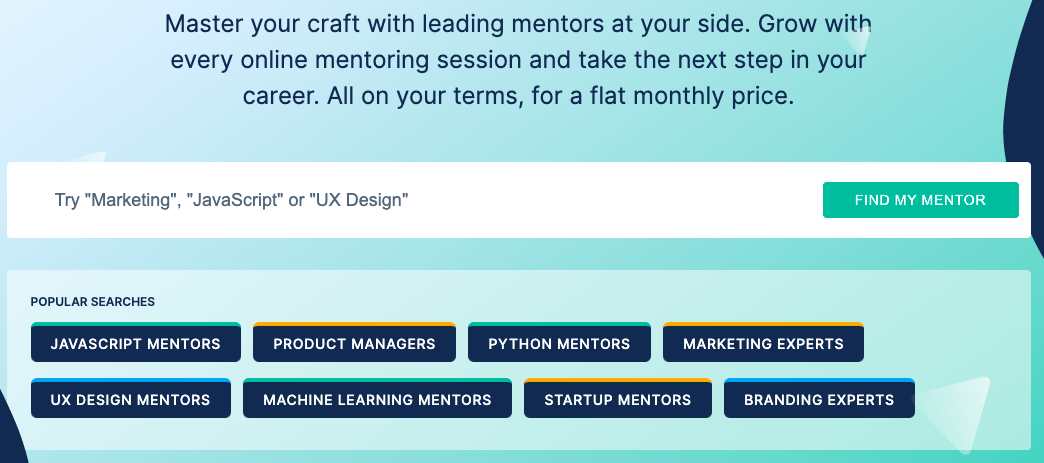 Mentors in Tech
Mentors in Tech pairs colleges with smaller computer science programs that may not have the same institutional support as those at larger universities. Mentees meet with mentors throughout the school year. Mentors in Tech also pairs industry leaders with student groups to complete capstone projects.
Cost: Free, but you must be a student at a participating school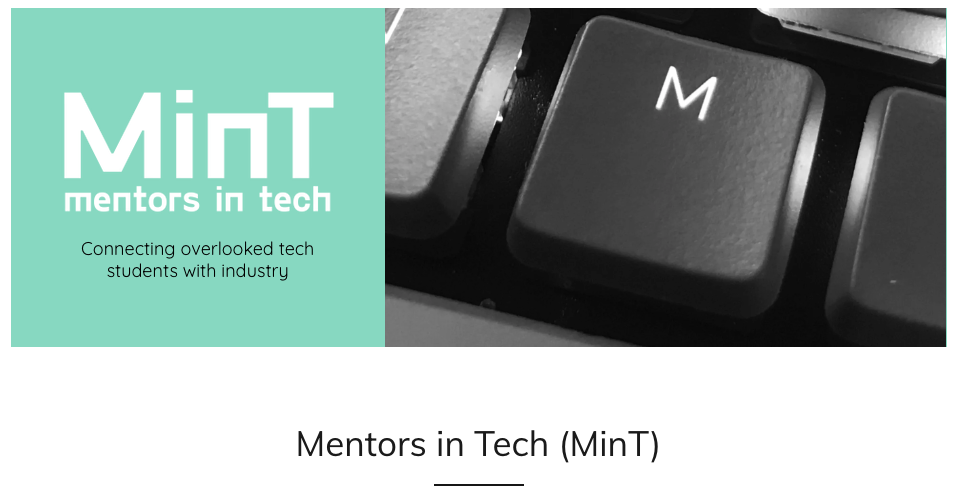 For Underrepresented Groups
Out in Tech U
Out in Tech U's mentorship program connects members of the LGBTQ+ community ages 17–24 with experienced professionals to complete a project and in the process focus on skill building.
Out in Tech will also being launching a new program for those 25+ in the fall of 2022.
Cost: Free, but you must apply

Women in Tech: Mentor in Tech
Women in Tech hosts the Mentor in Tech program for women in STEM careers who are seeking mentorship in leadership, technology (data science, software development, etc.), working in startups, digital marketing, project and product management, business analytics, and design. The program includes 3 one-on-one sessions over 3 months, 3 workshops on soft skills, and access to a networking community.
Cost: Free without a certificate, 20 euros with certificate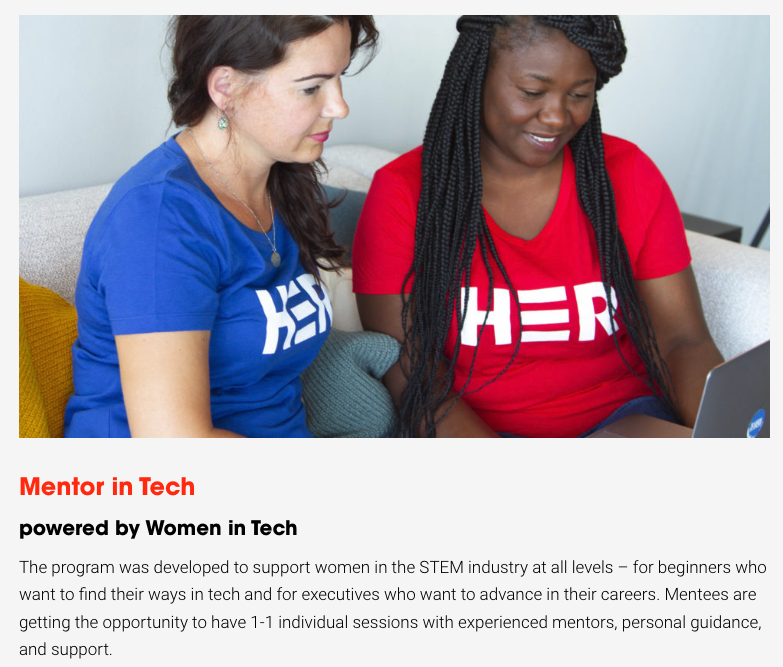 Maven Youth's Tech Career Readiness Program
Maven Youth provides a Tech Career Readiness program that includes mentorship, apprenticeship, and internship opportunities for LGBTQ+ youth.
Cost: Free, but you must apply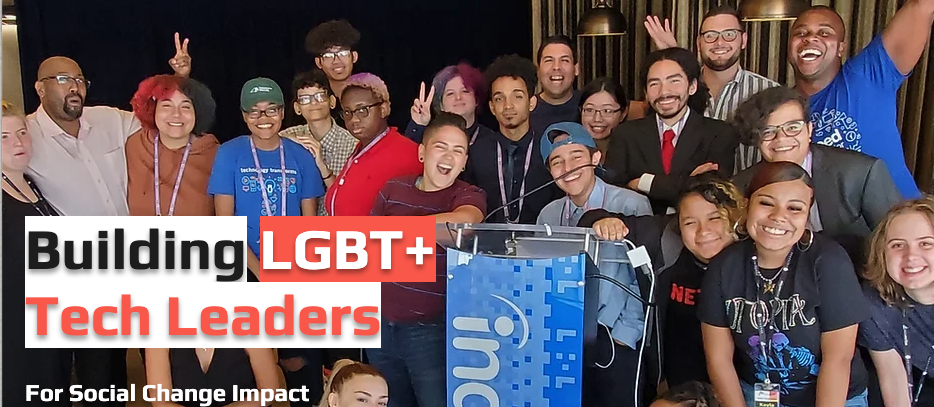 Black Technology Mentorship Program (BTMP)
BTMP is an online education platform that includes small group classes, speakers, and professional coaching to prepare young Black professionals to succeed in technology. Its curriculum ranges from artificial intelligence, soft skills building, cyber security, robotics, and hardware / software training.
Cost: Free, but you must apply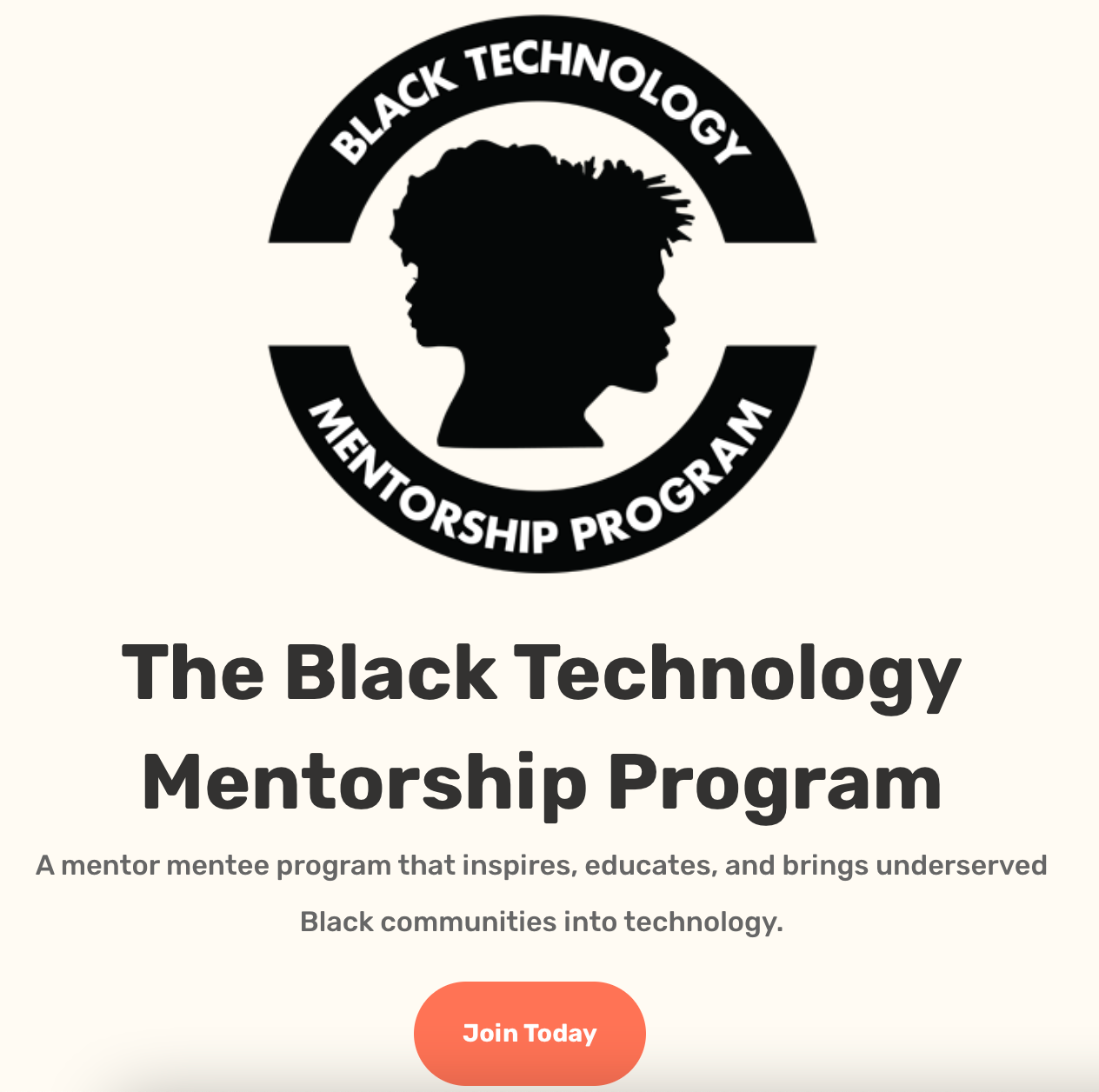 First Round Fast Track
First Round Fast Track is a 90-day program that matches tech leaders with operators at First Round-backed companies and folks who are Black, Indigenous, and Latinx at non-First Round backed startups. Mentors meet with mentees for six sessions, and First Round hosts professional development workshops online, sets up one-on-one coffee chats with other mentees, and curates learning sessions specific to each mentees' functional expertise.
Cost: Free, but you must apply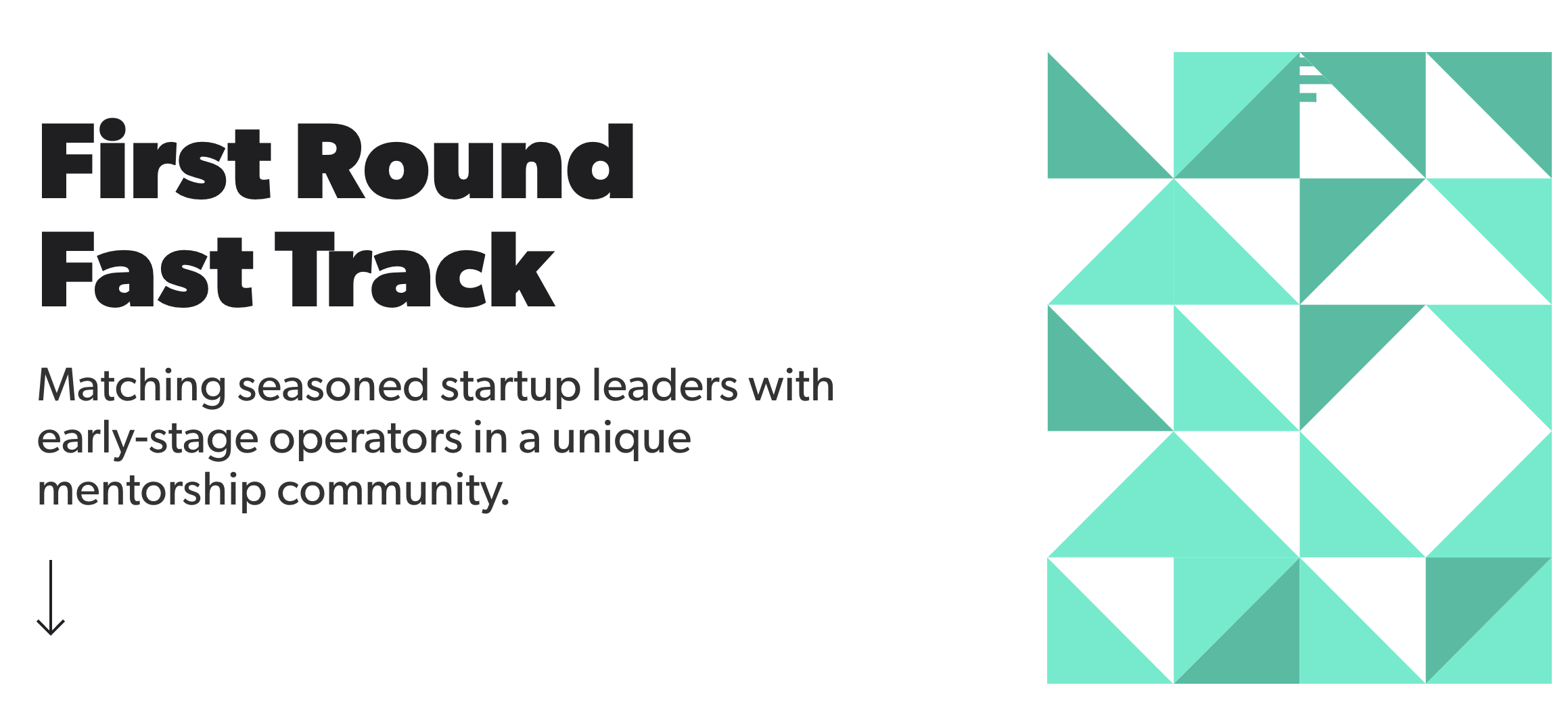 /Dev/color
/Dev/color is a community of Black technologists, software engineers, and tech leaders committed to helping develop and accelerate the careers of other Black people in tech. Its mentorship program, A*, matches small cohorts of six to eight software engineers and managers. These cohorts meet over the course of a year to build a small community and set and achieve career goals.
Cost: You must apply and become a member to participate, and membership costs $299 to $799. The A* program fee is typically $199 but as of publication, this fee has been waived for the next year.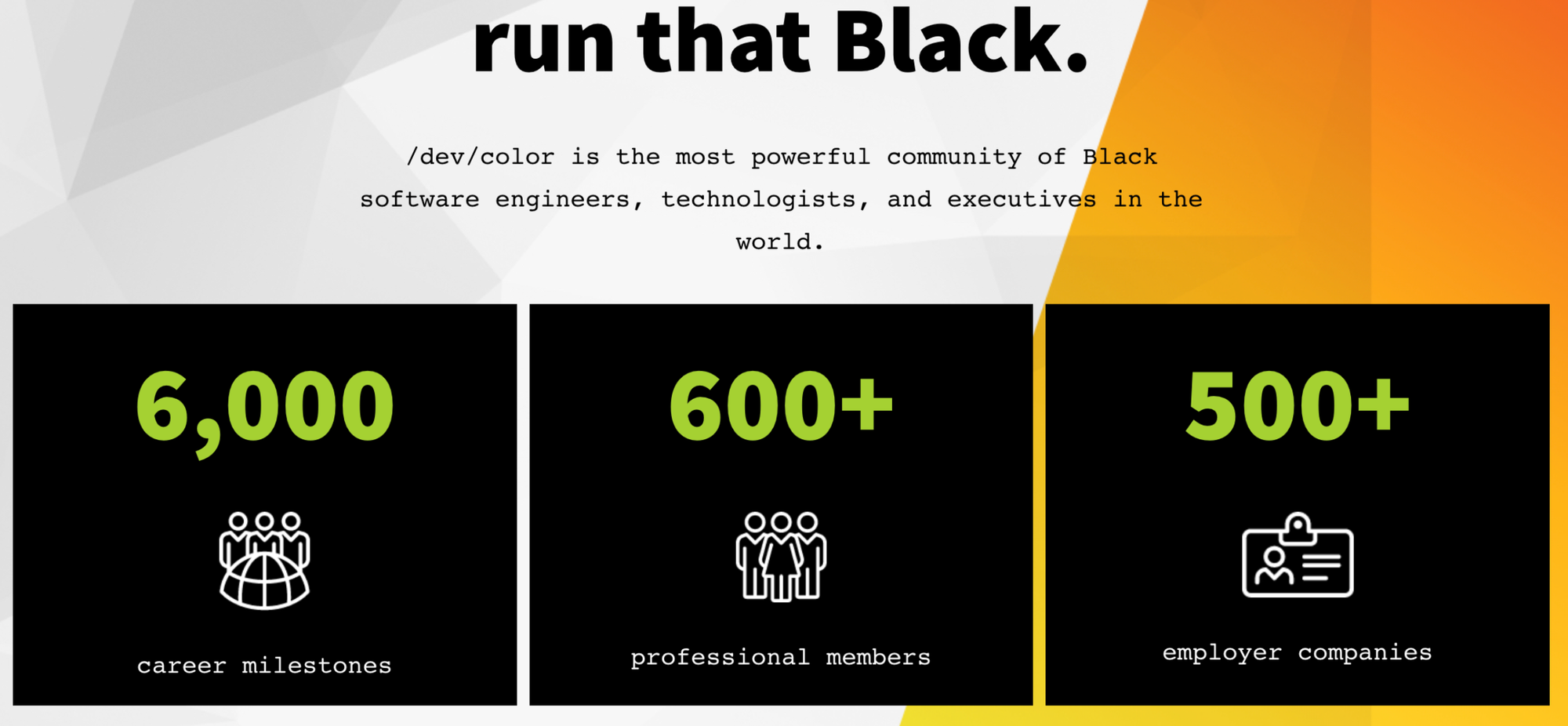 Latinas in Tech
Along with its events, chapters, and communities to support Latina technologists, Latinas in Tech hosts a mentorship program that provides encouragement and direction so that mentees can develop their skills and set and achieve career goals.
Cost: Free but you must register as a Latina in Tech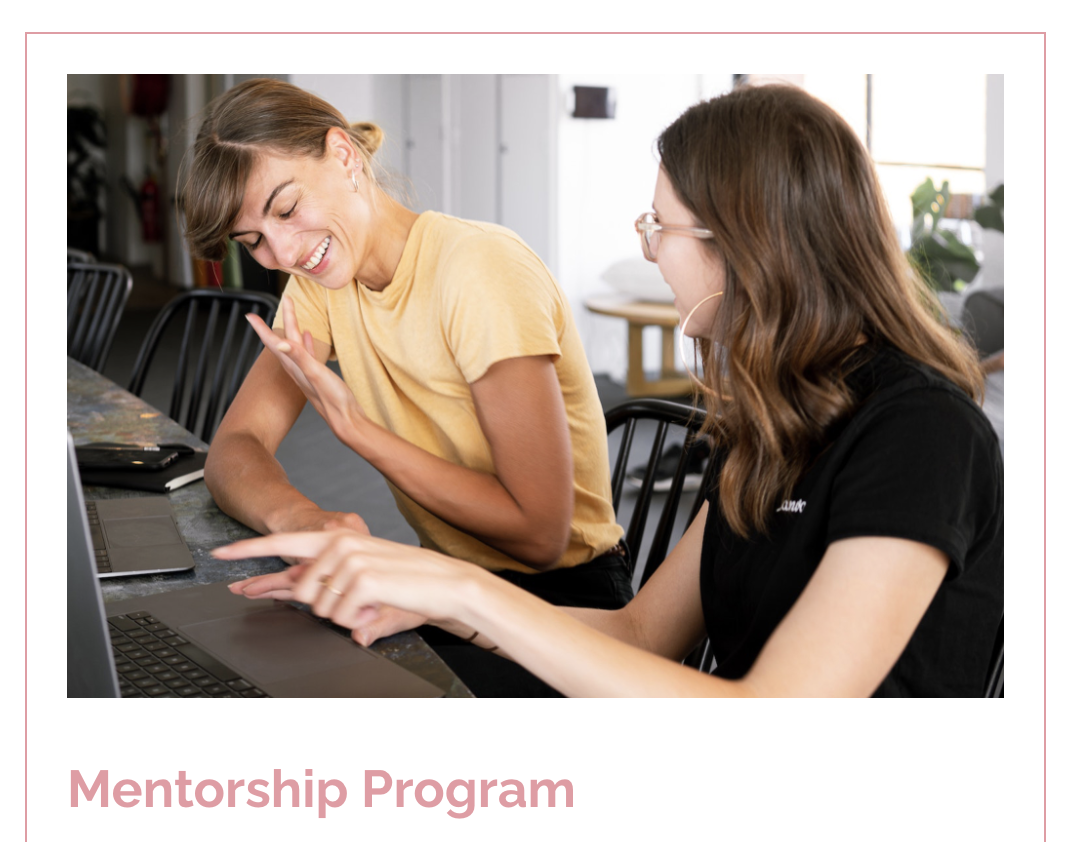 Merit
Merit's mission is to help tech workers, especially from those in under-networked and underrepresented groups, grow their craft, career, and confidence. Mentees can find mentors in product management, engineering, and design to help them build their network, skills, and careers.
Cost: Free