New Product Manager Job? How to Set Yourself up for Success with a 30-60-90 Day Onboarding Plan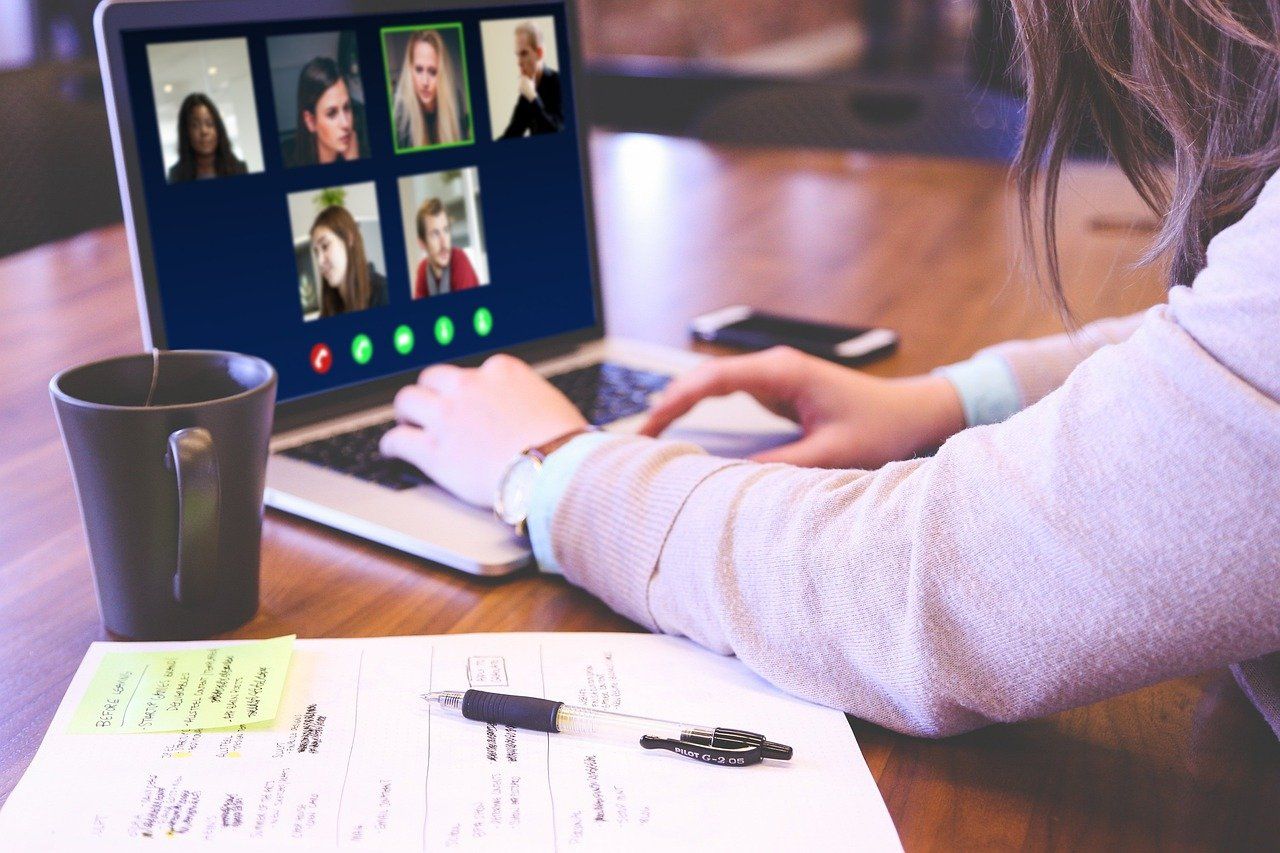 You've landed a product manager role! Congrats!
This is no easy task, so let it soak in…all the hard work you've done to get to this part: signing an offer for a product manager role. While it may not be your very first time in this role, every new job deserves a celebration.
Once you've given yourself some time to take in your win, let's come back to the role itself and what you can expect in the role by breaking down your first 3 months into monthly increments. Every product manager role is unique, but the process of onboarding is similar across companies and industries.
Whether you are working in a company of 1000, 500, or 20 people, you are likely to experience the same onboarding process that ideally will set you up for success in your new role.
💡
Tip: If you're not provided an onboarding plan, use this post as a template to create one for yourself.
Creating a 30-60-90 day onboarding plan will bring focus to your role as you start to ramp up your knowledge of the company, product, team, and weekly team rituals. It also helps you map out how you can contribute in the short- and long-term in your unique role within the product team. Most importantly, having a clear onboarding plan will signal to your manager and peers that you are motivated to get to work and contribute.
What does success mean?
The first 90 days are all about getting to know your product, team, and stakeholders while creating small wins along the way.
The product refers to the actual software or service that is offered, whatever is actually making the company money directly or indirectly. Lean into learning the entire end-to-end workflow of the product and pay close attention to the specific product challenge you were hired to lead/support.
The team refers to the group of people you work with to actually build the product, including your engineers, product designers, QA, and team leads like the engineering manager and design lead. Anyone who you interact with on a daily basis to build the product is your direct product team.
A common setup on a small team can look like 1 product manager, 2-3 engineers, 1 product designer, 2 QA analysts, and 1 engineering manager.
Stakeholders refer to people outside your direct product team. They can be business leaders such as the CEO, CTO, heads of departments like customer success, or actual customers that you are working with in a beta testing group. Make sure you are well acquainted with the decision makers who have an impact on product decisions. These are people who make decisions on what to spend time and money on—usually that's the Head of Product, CTO, or another person in leadership directly related to the business challenges you're working on.
Success in the first 90 days can be defined by
How well the team trusts you 90 days in to set priorities and lead the product development efforts
How well you understand product priorities and company domain
Small wins in product work (writing release notes, sharing meeting notes, prioritization efforts and decisions)
30 days in: observe + learn (people + product)
The first 30 days are about meeting as many people as possible while learning about the workings of the product. Set a goal for the first 30 days to meet X number of people on your team, X number of stakeholders, and X number of customers or users. Walk through the product workflows end to end, read documentation, and watch demos.
Make sure to learn about
Your team
Your stakeholders
Your customers and users
Your product and product focus area
Your direct team's process and rituals
The business challenges
Product priorities
The business model
First, make sure you can access all the necessary tools, such as JIRA, Slack, Notion, and more. Tools are vital to doing your job right and hold key information you'll need for your onboarding, so make sure you get access within the first week.
If your manager has not booked meetings for you to meet your co-workers, stakeholders, and customers, reach out for support and intros to make the meetings a less awkward process. Make use of your manager's help to schedule intro meetings with up to 10 new people a week so you can start building relationships with people early.

Not sure how to get intro meetings started? Here's a template you can use to send on Slack to your new co-workers:
"Hi Dan, My name is Anna, and I just joined Zapier as a PM. I'd love to meet with you to learn about your work as a Sales Manager. Are you open to set up a time to chat next week?"
Relationships with your product team and stakeholders are integral to your job as a product manager. If there is no relationship established, work will be much more difficult or impossible. Make sure to have an intro call with as many people as possible cross-department so you can get to know the people you are directly or indirectly working with. The better the relationships, the more influence you hold when proposing new features or business challenges to focus on. Remember, the better the relationship, the more trust you build, the more likely you can grow your influence.
By the end of the 30 days, you will be well-versed in the main makeup of your internal team, who the main product stakeholders are, who the customer is, and how the business makes money. You might still be working through the main workflows of the product, depending on its size and breadth.
Remember, the first 30 days can be calm, boring, or even quiet, since you are just getting started. Once you're fully onboarded, there will be no end to the tasks and meetings you can take on. Your only ask for the first month is to become integrated into the team you work with daily to ship products. You'll also start learning about the product itself, business challenges, and domain related to the product.
Don't forget to set up regular check-in meetings with your manager and most relevant team members so you can keep in close contact with them even as work ramps up over time.
60 days in: contribute small tasks
In the second month, you'll be more involved in the daily workings of your team. The daily standup will not be as much of a mystery, and you'll hopefully know most people's names that you work with closely. By this point, the goal is to contribute in small ways to the business challenge or projects your team is working on.
You can do this by
Leading the team rituals such as standups, retros, and demos
Start working on your first project/business challenge
Taking on a discovery project by supporting a UX research session
Discussing product priorities with the engineering manager
Finding bugs in new releases by supporting the QA effort
Writing up your first release notes for a recent release
Taking meeting notes or follow up a meeting with a short summary
Two months into your new role, you're unlikely to set up new processes or deeply question decisions from your team since you're still learning how things are getting done. If you're feeling like there can be improvements, start a list of those improvements to bring up with your manager or the team at a later date. You are still observing the team processes, how your team works together, and learning the strengths/weaknesses of your team.
By the end of 60 days, you will be integrated into the day-to-day of the team so you can start contributing in small ways, showcasing your skills and work experience as a product manager.
The ultimate goals you are working towards are credibility and influence. This is not achieved immediately and takes time to build, as those goals rest on the fact whether your team, stakeholders, and manager trust you or not. Trust builds over time.
90 days in: lead (find your groove)
By the third month, you'll be taking on more of a leadership role within the team. They will look to you for priorities, direction, and guidance. While you continue to meet with your team and manager via check-ins, your focus will shift to understanding business challenges so you can solve them through product improvements that are delivered by your team.
You will be a key player in the weekly rituals of the team, which means you will be tasked to provide key details for planning and prioritization of product work, the job you were hired to do. Your actual job responsibilities will start to become your day-to-day focus and your contribution will grow daily.
A few of your product manager responsibilities:
Take ownership of the product roadmap
Provide north star metrics for your team to focus on
Kick off a key project to solve a business challenge
Create and communicate your roadmap across the company
Support long-term team alignment through sending regular product updates to your manager, stakeholders, and even the leadership team
Run team retrospectives to collect feedback on process and work
Make sure to continue to check in with your team and stakeholders individually on a bi-weekly or monthly basis so you can build those relationships. Not to mention, if you haven't set up weekly or bi-weekly 1:1s with your manager, make sure that's all set up and you have a clear format you can use for updates and requests for extra support.
3 months and counting: what happens next?
Onboarding to any product manager role can take much more than 3 months due to the complexity of certain products, yet by the 3-month mark, you can expect to take ownership of the team rituals and product development outcomes.  Show your team (and your stakeholders) that you can deliver product outcomes often: start small and build up wins over time. Start to measure your team's impact on the company's bottom line through using product analytics and impact to sales/revenue.
You can guarantee your success as a product manager by deeply understanding the business or market so you can be well informed of the business challenges and propose product challenges that can create major positive impact on the short and long term growth of the company.
At this point, you're integrated into the daily operations of product work and tasked with owning a specific business challenge or product space.
Continue learning about the product, discuss challenges with other PMs at your company, and learn to share insights or learnings across product teams as well.
By 90 days in, you can confidently say, "I got this" when your team is looking for support in understanding use cases, QA, user interviews, or requirements.
---
About Anna Miller
Product Manager leading product development for early to mid-stage products at mission-driven startups. Additionally, I offer Career Coaching to early-career people in tech. Ask me about job searching and pivoting into tech. Sign up to my email list for job search tips. https://createnewpaths.systeme.io/gethiredinfo